Astronomers Discover Planet's Biggest Solar System

Astronomers discover new planet in the solar system-sized four times the weight of Jupiter. The largest planet's orbit is a thousand times farther from the Sun to the Earth.
Data that could prove the existence of Tyche, the gas giants outside Oort cloud, will be released later this year based on information gathered NASA.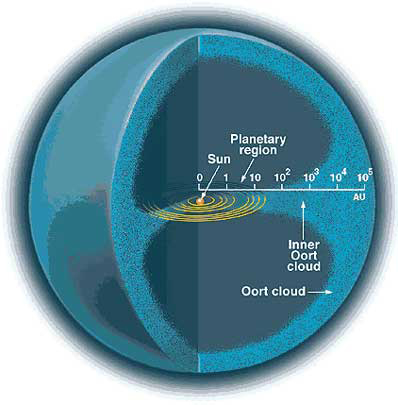 Professor Daniel Whitmire of the University of Louisiana, Lafayette, believe the planet is composed of hydrogen and helium.

Just like Jupiter, has a ring of clouds Tyche. Because of their large size, most likely studied clearly takes two years.

Tyche is expected too, just like Pluto, has a temperature of minus 73 degrees Celsius. Initially, the planet is mistaken for a comet.

If confirmed as the new planet, then this object will be the ninth planet by the International Astronomical Union approval.