Posted by

Mahendra blog
Monday, March 21, 2011
Astronomers Discover Planet's Biggest Solar System

Astronomers discover new planet in the solar system-sized four times the weight of Jupiter. The largest planet's orbit is a thousand times farther from the Sun to the Earth.
Data that could prove the existence of Tyche, the gas giants outside Oort cloud, will be released later this year based on information gathered NASA.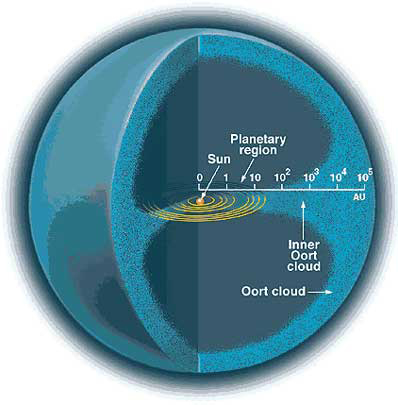 Professor Daniel Whitmire of the University of Louisiana, Lafayette, believe the planet is composed of hydrogen and helium.

Just like Jupiter, has a ring of clouds Tyche. Because of their large size, most likely studied clearly takes two years.

Tyche is expected too, just like Pluto, has a temperature of minus 73 degrees Celsius. Initially, the planet is mistaken for a comet.

If confirmed as the new planet, then this object will be the ninth planet by the International Astronomical Union approval.
Arkeology
Welcome My Blog.
Hopefully
my blog
useful
for you
all
.
And
I hope
you
enjoy
my
blog
.
If there is a
shortage
on
my
blog
,
I apologize
profusely
.
Happy
to read
my article
. And follow my blog please!!


About Me
I am not so fat and not so small. I am very cute. My school in SMP 1 Jepara. I like Arkeolog.I want to be archaeologists. I have a pet cat named chicko. She is my female cat with my faithful friends. chicko died in 2009. Although chicko already died, chicko remain in my heart.
View my complete profile

Chat With Me...