Posted by

Mahendra blog
Saturday, January 1, 2011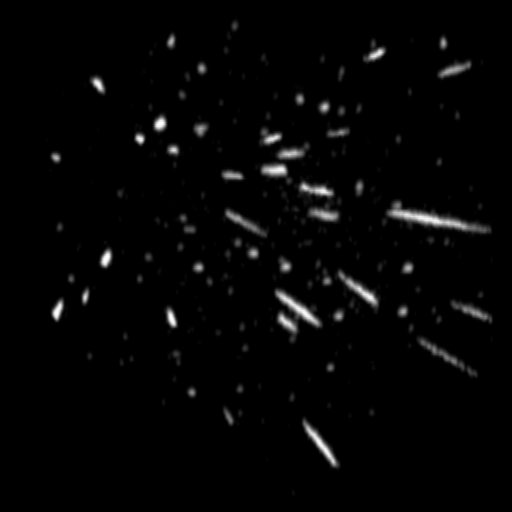 New Year's Eve Will Quadrantids Meteor rain

If not even the rain clouds, sky New Year's Eve 2011 will be the screen performance for the four meteor showers at once. Quadrantids meteor shower will take place from 1 to 5 January. Three other meteor showers in action until January 20.



Astronomers from Bosscha Observatory, Lembang, West Java, Akbar said Evan Irawan, Quadrantids meteor shower will be visible in the northeast sky. From the horizon line, its height about 30 degrees. "The whole world including Indonesia could see it," said Evan.

The best time watching a meteor shower Quadrantids between at 01.00 till dawn. At 1-3, and 5 January, the expected shot 15 meteors per hour. Meanwhile, in the evening peak of 4 January, there are 40 visible meteors per hour. "But the summit was short, only 3 hours from one o'clock in the morning," he said.

Quadrantids meteor shower this time does not a lot other meteor showers. The reason, says Evan, the path of the earth is a bit far from the blob asteroid or comet particles that spread it and is seen as a meteor shower on earth. "Like the car, the earth does not pass in the middle but on the roadside," he said.

Along with Quadrantids meteor shower, meteor shower the other three down at random. Waypoint three meteor showers come to an unknown name it, he said, could come from anywhere. Frequency is relatively small, about 10 meteors per hour.

Her experience last year, the whole beauty of the sky light rain early in the year it can be seen from Bandung Institute of Technology campus with the naked eye. Bosscha Observatory itself will not monitor and record it because of technical problems. "In addition to hindered the trees, Bosscha binoculars designed for observing the southern sky," he said.
Arkeology
Welcome My Blog.
Hopefully
my blog
useful
for you
all
.
And
I hope
you
enjoy
my
blog
.
If there is a
shortage
on
my
blog
,
I apologize
profusely
.
Happy
to read
my article
. And follow my blog please!!


About Me
I am not so fat and not so small. I am very cute. My school in SMP 1 Jepara. I like Arkeolog.I want to be archaeologists. I have a pet cat named chicko. She is my female cat with my faithful friends. chicko died in 2009. Although chicko already died, chicko remain in my heart.
View my complete profile

Chat With Me...